THE EALING PACES COURSE HAS BEEN UPDATED TO REFLECT THE CHANGES IN MRCP PACES 2023
IN PARTICULAR, EMPHASIS HAS BEEN MADE TO INCLUDE FULL HISTORY AND EXAMINATION PRACTICE FOR THE NEW CONSULTATION STATIONS 2 & 5
I PASSED PACES IN MY FIRST ATTEMPT. EXCELLENT COURSE FOR SEEING RARE CASES, VERY ENCOURAGING TUTORS AND LAST MINUTE TIPS.
EALING PACES HAS PROVIDED TRAINING FOR OVER 22,000 CANDIDATES
PRACTISING FOR THEIR MRCP PACES EXAM
"I RECEIVED A VERY USEFUL COURSE GUIDE WHICH HAS BEEN REALLY HELPFUL FOR MY REVISION" - SUMMER 2023
EVERY CANDIDATE RECEIVES A REVISION GUIDE PACKED WITH KNOWLEDGE AND INFORMATION TO HELP THEM PASS THEIR MRCP PACES
"I PASSED IN THE FIRST ATTEMPT. THANK YOU FOR THE GREAT TEACHING - THIS COURSE DEFINITELY HELPED ME IMMENSELY IN THE PREPARATION OF THE EXAM."
"I WAS VERY ANXIOUS ABOUT COMING ON THE COURSE BUT WAS VERY IMPRESSED WITH THE COURSE"
"IT WAS VERY USEFUL TO SEE SO MANY CASES AND ALSO TO HAVE SUCH GOOD TEACHING AND EXAM TIPS. I CAME AWAY FEELING MUCH MORE CONFIDENT ABOUT THE EXAM" – SUMMER 2023
"I PASSED PACES FIRST TIME AND I'M SURE A HUGE PART OF IT WAS SEEING LOTS OF PATIENTS ON THE EALING PACES COURSE AND GREAT TEACHING."
About Us
Ealing PACES offers 15 weekend courses a year for candidates taking the Royal College of Physicians PACES Examinations (MRCP). Our course has been updated to reflect the changes in the MRCP Paces 2023 exam. In particular emphasis has been made to include full history and examination practice for the NEW Consultation stations 2 and 5. Over 80% of candidates say they would definitely recommend Ealing PACES.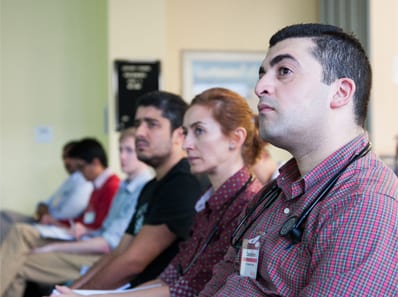 MRCP PACES courses
Candidates have the opportunity to see over 100 system examinations (short cases), as well as receive advice on examination technique and skills for the exam.
Blog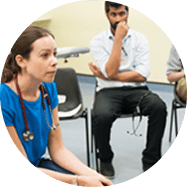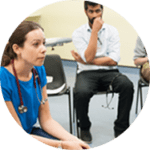 For all the latest news, information and articles about Ealing paces visit our blog page